Don't miss any deals,
subscribe to DealsSeeker
with an
email
or
RSS
subscription or follow on
Twitter
.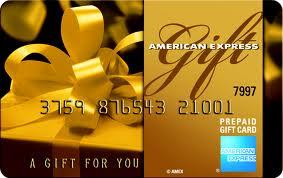 You can now get fee free
American Express Gift Cards
! You can give these as gifts or just use them as you would a credit card. This is great to achieve minimum spend on a new credit card to receive free points or miles, then just use the Gift Cards for all your spend. I will be doing this for my mom as she needs to put $3,000 on her
Chase Sapphire Preferred Card
and is having trouble doing this. So, this is the perfect solution.
Coupon Codes
Fee-Free Codes:
EMADMCM1

when purchasing the Gift Card with an Amex Credit Card Exp. April 25, 2012

EMADWEL when using non-Amex credit cards
EMSVCA1 when using non-Amex credit cards
OR
Sign up for "Premium Shipping Plan" for a free 90 day trial to receive free shipping.
Buffer